La casa del dragón hbo , recorde superou em muito a estreia da segunda temporada de "Euphoria".
A série superou em mais de 65% o recorde anterior estabelecido pela estreia da segunda temporada de Euphoria.
O lançamento de "A Casa do Dragão" (House of the Dragon) chegou com tudo na HBO! A série, derivada de "Game of Thrones", estreou no último domingo (21) e já conquistou grandes números de audiência, se tornando a maior estreia da história da HBO.
Além disso, com mais de 9 milhões de espectadores, a série mais que dobrou a estreia de seu antecessor, Game of Thrones.
Lançamento nos Estados Unidos
A produção alcançou quase 10 milhões de espectadores em todas as plataformas nos Estados Unidos, segundo o serviço de streaming. O primeiro episódio foi assistido em 2,6 milhões de lares no país nas primeiras seis horas após a estreia, feito no canal linear da HBO. Esse número considera os espectadores que viram a série na TV paga e também no streaming.
De acordo com os números da HBO, isso representa entre 20% e 40% da audiência total da plataforma.
Qual a história de A Casa do Dragão?
A história de A Casa do Dragão se passa 200 anos antes dos eventos de Game of Thrones, no auge da Casa dos Targaryens. A série conta como essa casta se originou e o início do conflito conhecido como "A dança dos dragões", conta com a presença de 17 dragões e explica a divisão da realeza em dois lados causada pela busca pelo herdeiro do trono.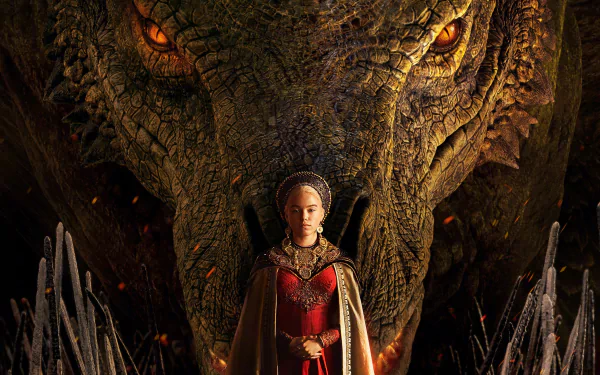 Fonte: Conexão Rondônia